HOME LOANS
SIMPLIFIED
Tell Us About Yourself
Choose Your Plan
Get Your Loan
GET STARTED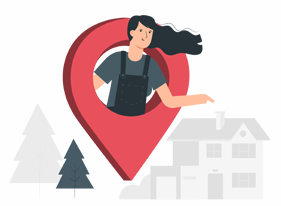 Purchase a home with a down payment as low as 3.5% or with Down Payment Assistance. Our top mortgage team is here to help you every step of the way with products and solutions tailored to every individual's needs!
Is now a good time to refinance your loan? Or maybe you would like to cash out equity on your home for repairs and debt consolidation? Reach out to our 5-star mortgage team today for amazing rates and fast turn-times to reach your goals NOW.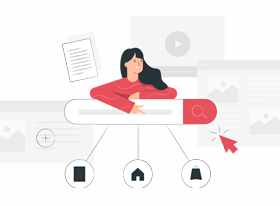 Our team of 5 STAR mortgage professionals, located all across Southern California are here to help you with all questions related to mortgage. Whether you're a new homebuyer looking to purchase, or a homeowner looking refinance - we have a solution for YOU!
GETTING A HOME LOAN
SHOULDN'T BE HARD
SEE HOW

SIMPLE IT IS

Our online application utilizes a program called Loanzify - an App that guides you through your mortgage financing and connects you directly to your loan officer and realtor. Upload documents easily online, stay connected with your team with frequent updates and watch your loan as it progresses.
MORTGAGE PAYMENT CALCULATOR
Calculate how much your monthly mortgage payment could be.
* Results are hypothetical and may not be accurate. This is not a commitment to lend nor a preapproval. Consult a financial professional for full details.
More Mortgage Options = More Happy HOMEOWNERS
About Allianze Mortgage Services
We know that each customer has specific needs, so we strive to meet those specific needs with a wide array of products, investment tools, mortgages, quality service, and individual attention. Having over 34 years of experience in the mortgage lending industry, Allianze Mortgage Services is able to customize a loan product to fit your particular needs - whether you're looking to purchase, refinance, cash-out, process a reverse mortgage, or even looking for NON-QM options.
Allianze Mortgage Services, Inc was founded in 2003 and is located at 15820 Whittier Blvd., Suite G, Whittier CA 90603. We are currently ranked as the Best Mortgage Lender in Whittier, California, and are generating approximately $150,000,000.00 in yearly volume! Additional information is available by contacting our business at (562) 464-1480. The brand name was officially changed to Allianze Mortgage Services, Inc in March 2021.
This is not a commitment to make or fund a home loan. Not all people will qualify for a home loan. The terms and specifications contained herein are not guaranteed. Mortgage products may change at any time without notice. We make no guarantee, representation or warranty as to the accuracy of the information referred to on this website. The contents of this website does not contain professional or legal advice of any kind and may not be relied upon as such. The viewer is advised that they should consult with an accountant, financial consultant, tax advisor, and/or attorney before deciding to finance a home. We disclaim all liability that may arise out of any error or omission in the terms and specifications contained herein. Allianz Mortgage Services, Inc is not the Government. Mortgage Home Loans are only available in California.